Here's the latest news about Kip & Fig...
For press, review or marketing enquiries please email us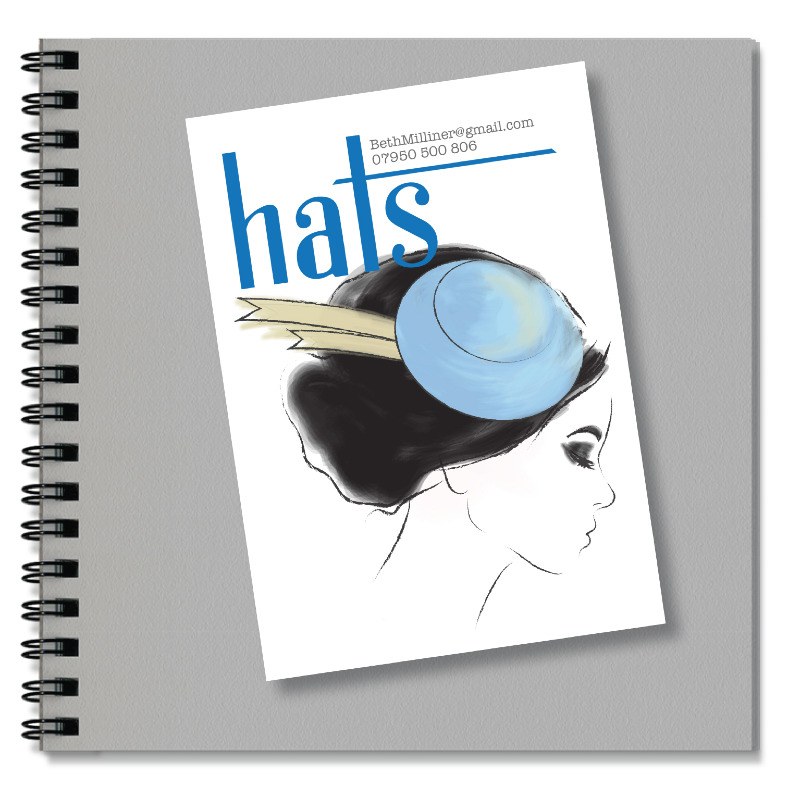 July 2015
A new illustration commission has been completed!
Good luck Beth,
those lucky-Lymington-ladies have your talent on their doorstep!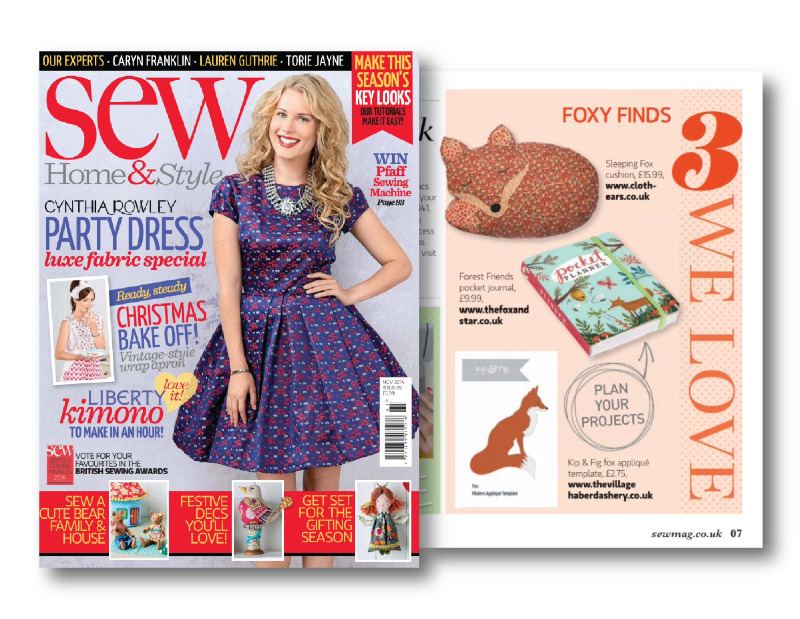 November 2014
Annie from The Village Haberdashery picked out our Fox applique
template for this issue of Sew Home & Style magazine!
Thanks Annie and the Sew Mag Team!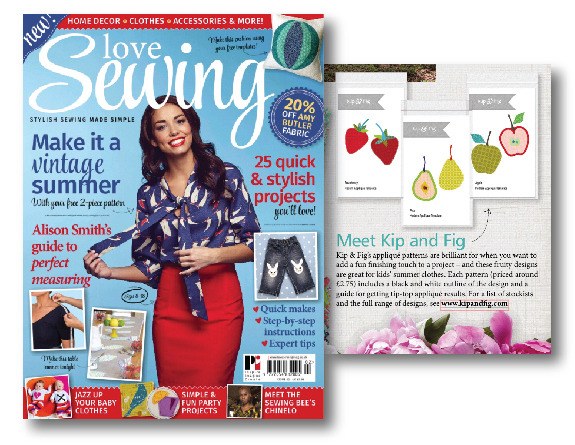 June 2014
Thank you to the Love Sewing Mag team
for recommending our applique patterns in their second issue!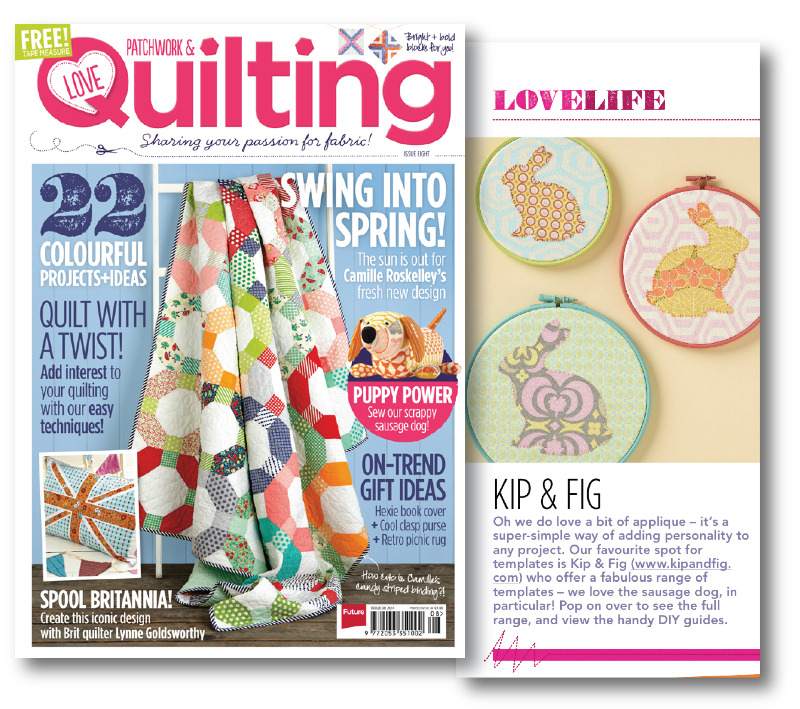 May 2014 - Issue 8
Thank you to the
Love Patchwork & Quilting team
for such a lovely mention in Issue 8!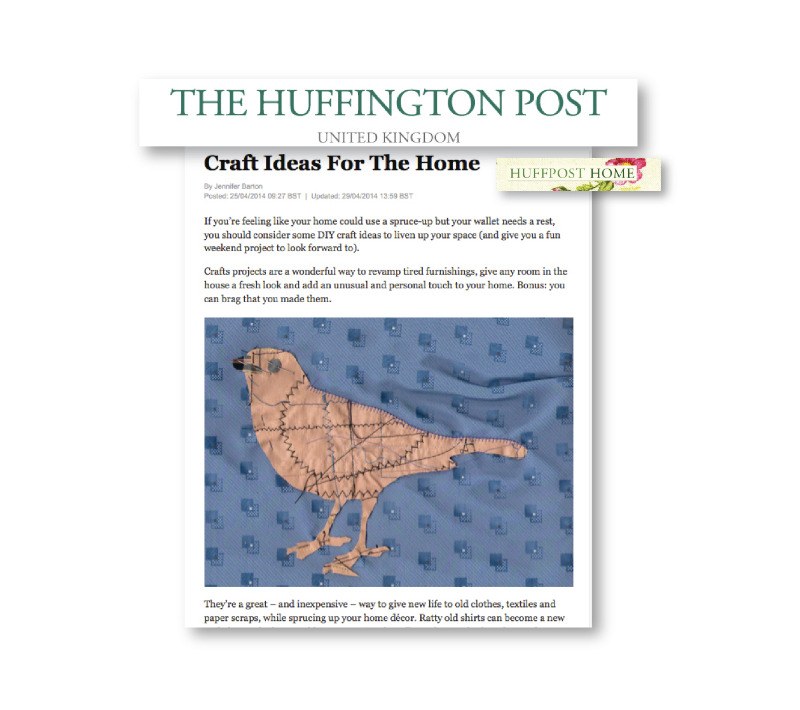 April 2014
This Huffington Post article was talking about Barley Massey and
Fabrications - Barley's hub of upcycling/recycling crafting in East London.
Barley used our Cheeky Blackbird design to demonstrate
different stitching techniques using upcycled fabrics!
I love Barley's eco-friendly approach and how the 'stitching sampler'
looks a bit abstract and adds texture.
Listen to Barley being interviewed about the transformative nature of crafting for
Mind Crafting - we second the motion for creative freedom
there's no applique police we know of...
Do-it-your-way!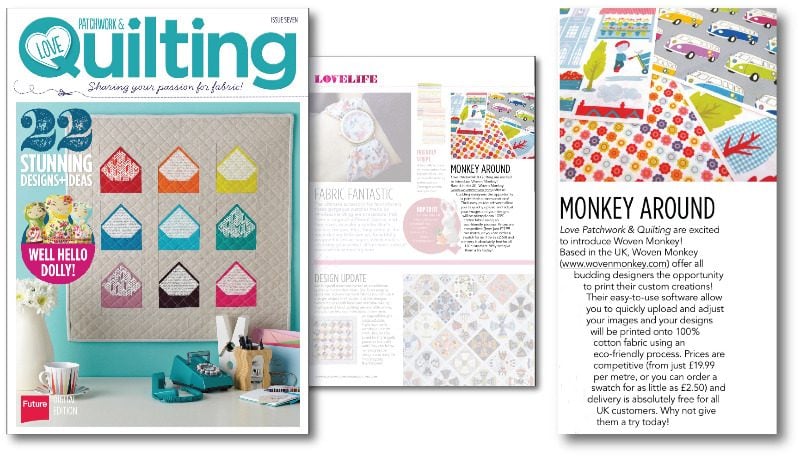 April 2014 - Issue 7
We're thrilled to spot our Camper Van fabric in the LoveLife news section!
We'd like to say a big thank you to Woven Monkey
and the Love Patchwork & Quilting team.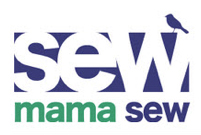 December 2013
Our Modern Applique tea towel tutorial was featured on Sew Mama Sew
selected by Allegory from A Thousand Needles!
You can find the original tutorial over on Annie's blog: The Daily Stitch
Thanks Al and Annie!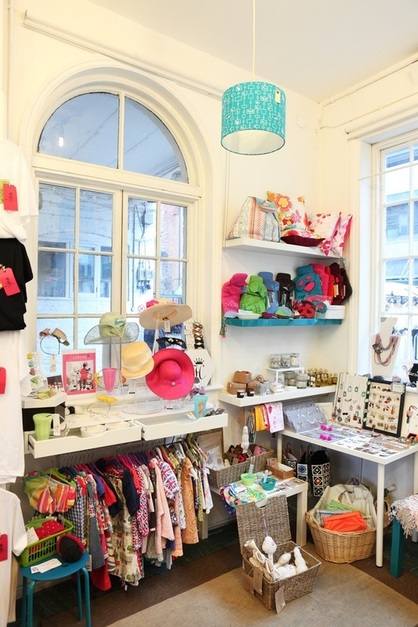 Summer 2013
We've been selected for the We Make London Pop-Up boutique in Camden -
thanks to Mary and team!

April 2013
Katy from I'm a ginger monkey spotted our templates are for sale through The Village Haberdashery
- and loves the scissors template best (lols who'd have thunk it given that natty blog header eh?)
Big thanks to Katy for the lovely mention!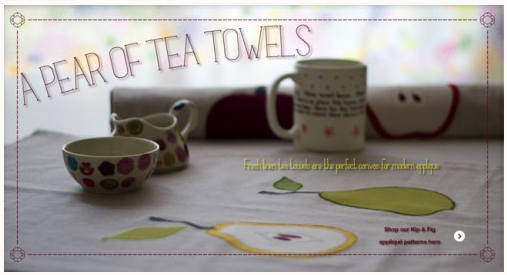 We've been featured by Annie on The Village Haberdashery blog!
Ta Annie!
Are you looking for applique patterns printed on paper?
Pop over to The Village Haberdashery as Annie stocks a whole range of our patterns all available to order online.
Want to learn more? We hold workshops with Annie - Modern Machine Applique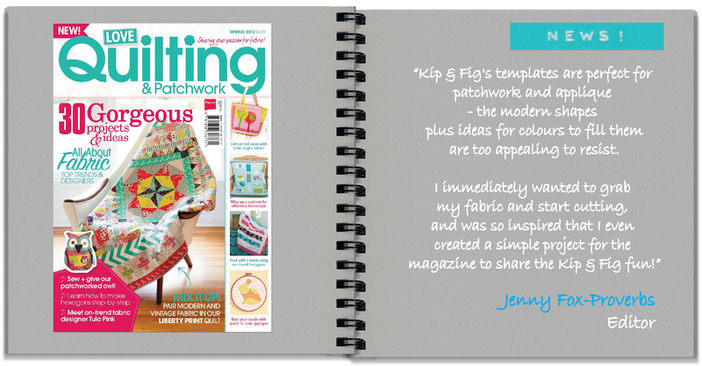 Kip & Fig have been featured in Love Quilting & Patchwork Bookazine
UK print copies have sold out - but you can grab your digital edition here
Also available in the US, Jo-Anns and B&N
"Kip & Fig's templates are perfect for patchwork and applique - the modern
shapes plus ideas for colours to fill them are too appealing to resist.

I immediately wanted to grab my fabric and start cutting, and was so inspired that I even created a simple project for the magazine to share the Kip & Fig fun!
Editor Jenny Fox-Proverbs
Thank you to Editor Jenny Fox-Proverbs (aka crafter extraordinaire Sew Crafty Fox)!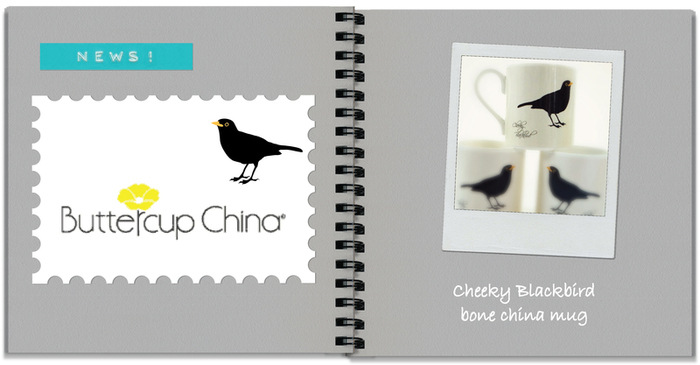 We'd like to say a chirpy thank you to the Directors at Buttercup China for
shortlisting us in their Bone China Mug Design Competition!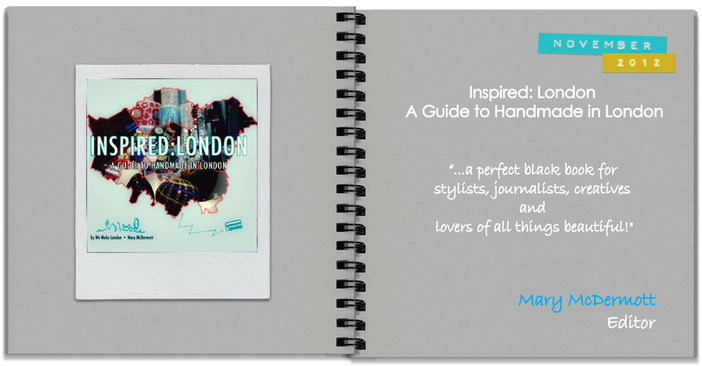 Mary McDermott has been championing British Designers since 2008
and as author of Inspired: London she says:
"Inspired: London - A Guide to Handmade in London is infused with this spirit of supporting our designer-makers and is an indispensable guide to the treasure trove of creative talent hidden away in our beloved capital...
...A brilliant handbook for wannabe designer-makers and a perfect black book for stylists, journalises, creatives and lovers of all things beautiful!"
Thank you Mary and the fab We Make London team!
Click for the Press Release of Inspired: London.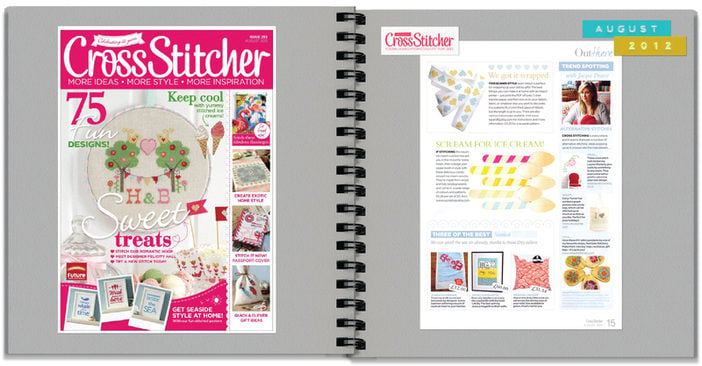 August 2012 Issue #255
Kip & Fig had a headline feature in Cross Stitcher's 'Out There' section.
Thank you Jessica, and the Cross Stitcher team, for including us!